Save On Back to School Essentials This Year!
I love back to school season, especially now that I am a teacher. It's the time of year to start fresh: a new teacher (or students!), possibly a new school, new classes… and of course a new laptop, wardrobe, dorm room, and other school necessities, right?
Okay, I admit that I did just buy a new laptop, and I do need to get a few new pieces of clothing, since the baby bump is quickly pushing me out of all the maternity clothes I bought at the end of May. However, these purchases fall under the category of needs, not wants, and I approached them with the same sort of caution I do any large purchase.
Use these five tips to make back to school shopping as frugal as possible!
Back to school shopping should be budgeted.
Like all other spending, back to school shopping should be accounted for in your budget and should be approached frugally. Whether you add a separate category for back to school shopping just for August, or you have clothing and school supplies budget categories year-round, you need to be aware of how much you can afford to spend on school supplies and clothing. The temptation to go overboard will be there, but with clear numbers in mind you can avoid spending pitfalls.
If you have a lot of children to shop for, or it is difficult to make ends meet, you can make smart budgeting decisions by doing one of two things:
Saving a little every month in order to get ahead for next year. I do this for all my summer bills, such as car taxes. It really helps!
Buying twice a year. Break up the spending so that you purchase for half the school year at a time. Since college students typically shop twice a year, you will be able to find deals on school supplies at various times throughout the year.
You don't need everything you think you do.
Advertisers will push you to buy the latest technology, the newest threads, or a complex organizational system that promises to make your school year smooth and simple. For this reason, you should be aware of what you actually need, and stay clear of things that aren't directly on your back to school shopping list.
Unless you're starting college with a graphic design or architecture major, you probably don't need a brand new laptop with all the bells and whistles. For general paper writing, any machine with Microsoft Word, Pages, Google Docs, or even Open Office will get the job done.
Organizing your family's schedule shouldn't be complicated. A single plain calendar, with large enough squares to incorporate your activities, is all you need. Get fancy if you want by buying different colored pens for each family member, or highlighters to mark important events.
Be smart when shopping for clothes.
Clothing is the easiest budget to blow when doing back to school shopping. Kids grow way too fast, and they experience constant peer pressure to fit in with new clothing trends.
That's why I was so excited to find Zulily. It took me forever to visit their site – a friend of mine with two small boys had been recommending it for about six months before I jumped on board. Zulily has fantastic deals on clothing, and often does free shipping. In addition, when you invite a friend who makes a purchase, you receive a $15 credit toward a future order. What's better than free money?
Other ways to save money on clothing include shopping at thrift stores, on the clearance rack at most department stores, or, for women searching for cheap alternatives, on websites like Tradesy, which allow you to buy and sell lightly worn clothes. Tradesy is great for teachers!
Remember: Basics are a lifesaver. I own a few neutral colored cardigans, which means that I can purchase a few t-shirts in various colors and layer them. This is perfect for teaching, since I never know whether my room will be 32 degrees or 90, and because I can dress the shirts up for work, and down for home.
Look for sales and tax breaks.
Do you know when your state's tax-free week(end) is? Not every state has one, and the items the tax break can be applied to vary by state, so make sure you do thorough research before you end up disappointed at the register.
There are also stores, such as Staples, that have ridiculously low prices on back to school supplies in August. Do some comparison shopping online to save yourself a trip, and sign up for email alerts from various office supply stores so you will stay in the loop for sales. Just remember: a sale isn't always a sale. Check the original prices of items to determine whether or not the sale price is worth jumping on.
Off to college? Be careful with dorm room shopping.
I commuted to college, and never had the …erm…. joy of shopping for a dorm room. However, I visited many friends at their colleges and came away with one thing:
Dorm rooms are really, really small!
If you need to shop for your dorm room, start very simply and work your way up from there. Buy the basics first, like bedding, a few organizational boxes, and maybe a few decorations, and then wait to see what you're working with. Remember that everything you bring to school you also need to bring home again, which can be a massive pain!
---
What are your tips for saving on back to school shopping?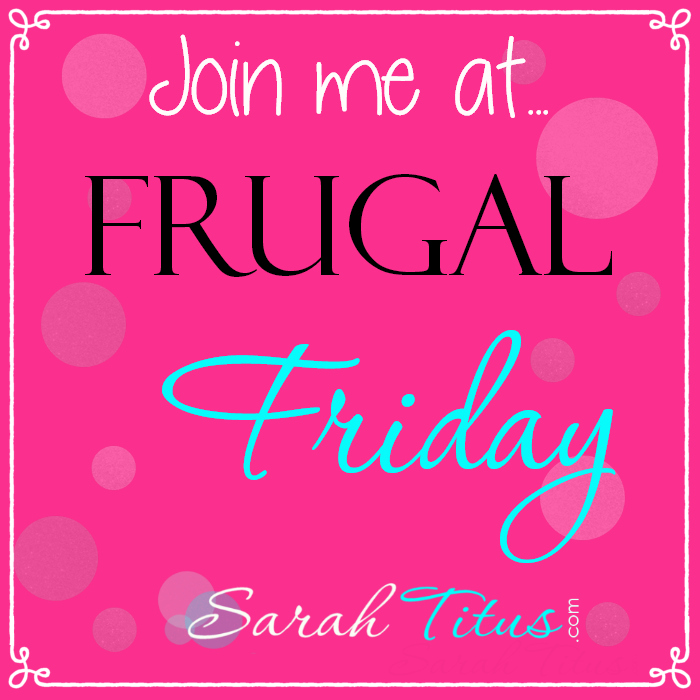 *Part of Financially Savvy Saturdays on brokeGIRLrich, GoldBean Blog and Debt Free Divas*